The Collaborative Post included much discussion of crisis happening in the oceans and planet due to climate change and pollution. Appreciating and relating to other life and wonders of our shared planet are an integral part of where we came from and how we literally survive. From nature we get the air we breathe, the water we drink, the food we eat. Stewarding our shared environment is essential for our survival. Participants did research on Climate Change affecting the oceans and planet, and discussed imagery and quotes to inspire conservation.
LEAD ARTISTS: Damon McKenzie, Ruth Showalter
Ruth Showalter from Interplay Atlanta is one of the lead artists on the Planet Post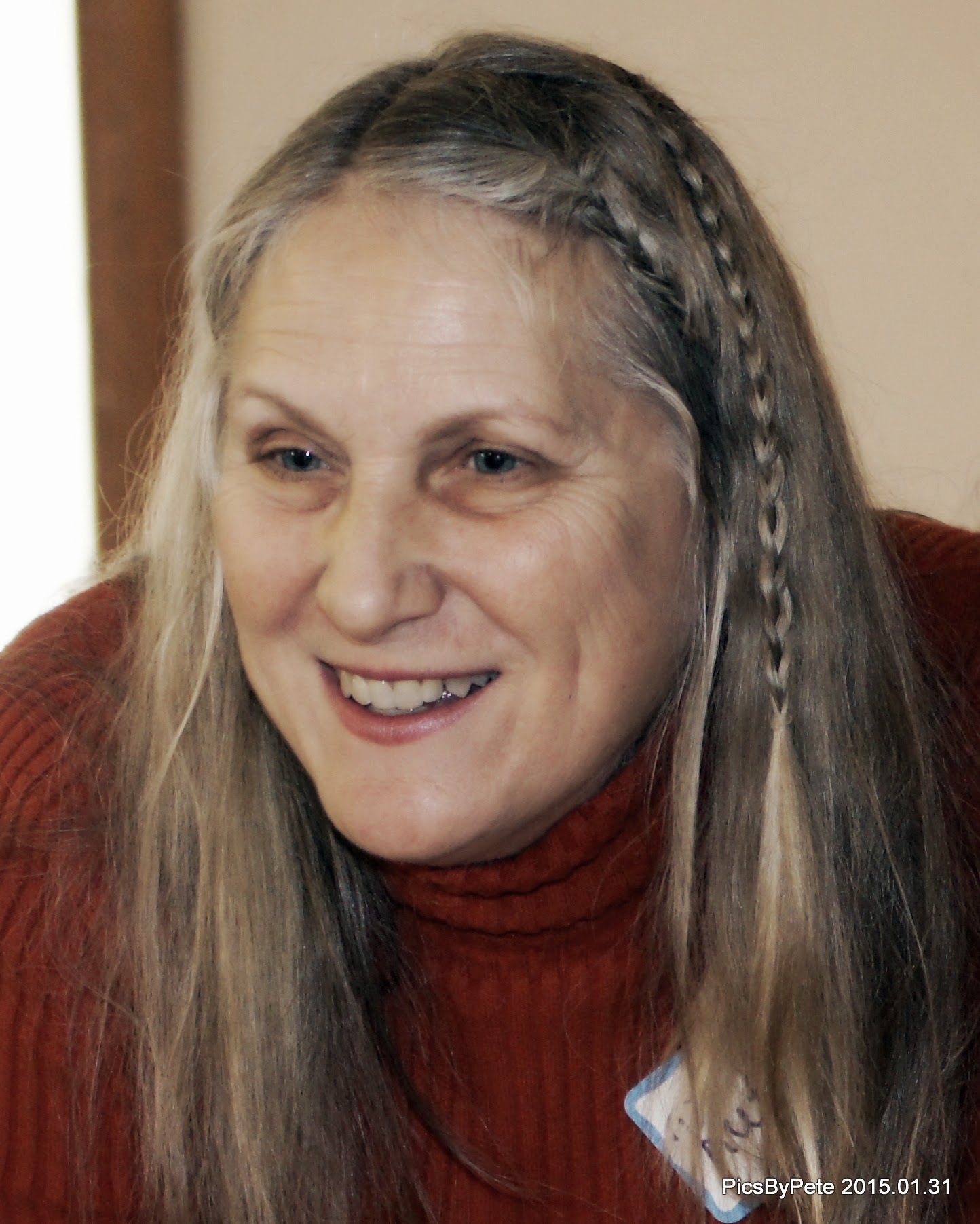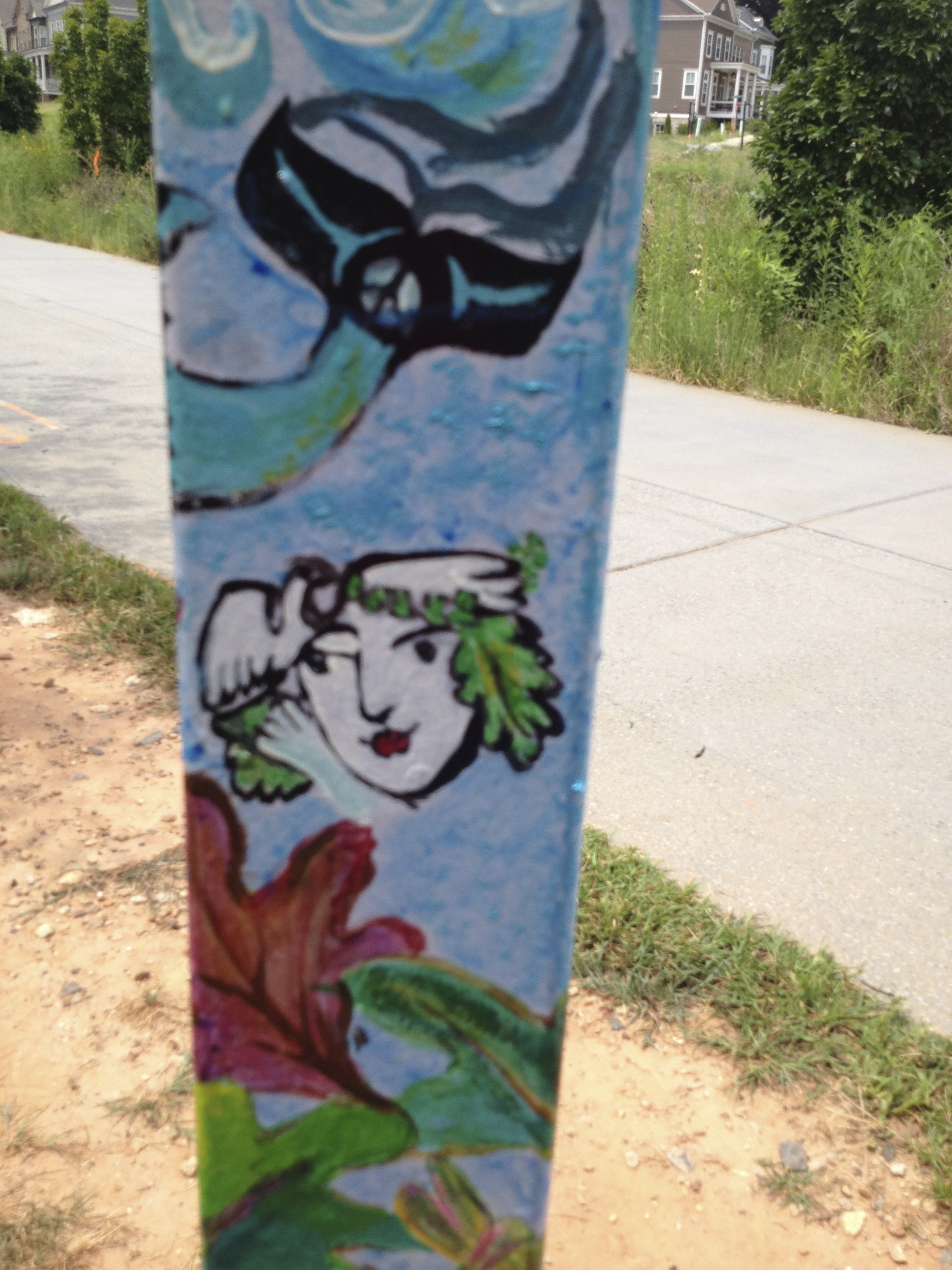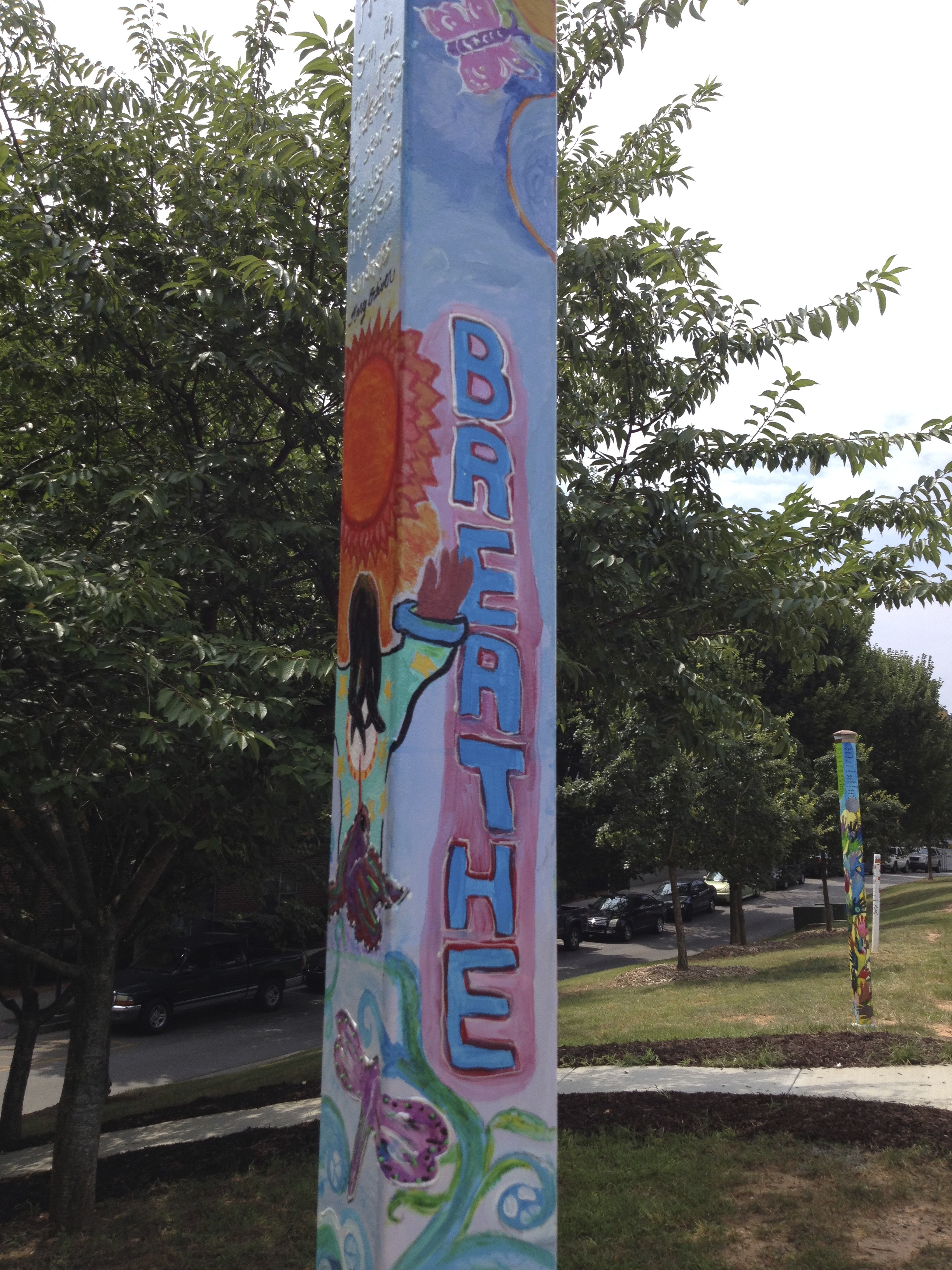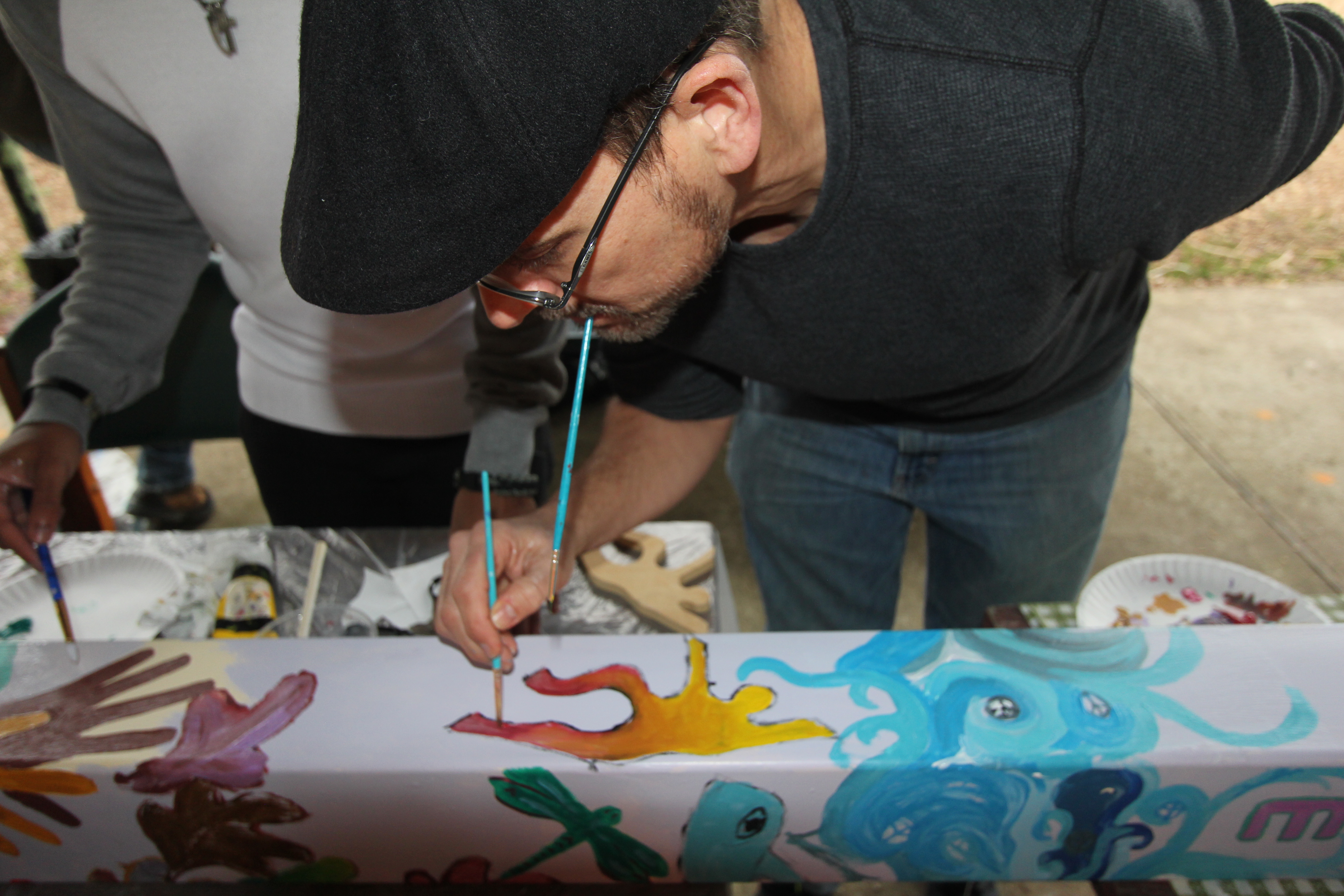 PARTICIPANTS: Christine Gauthreaux, Joe Gauthreaux, Nurah-Janet Dennis, Elizabeth L'Abate,
FUNDERS/SPONSORS: One Billion Rising Atlanta, Sea Changes ACT, Interplay, and SCAD Interplay are all about relationships and the importance of integral connections. They chose to focus on the human relationship with nature, protection and thankfulness for our planet's beauty.
If you are interested in participation and more eco arts ideas of how artists and scientists work together, we invite you to www.SeaChanges.org  and on our Facebook Page: Sea Changes ACT Team