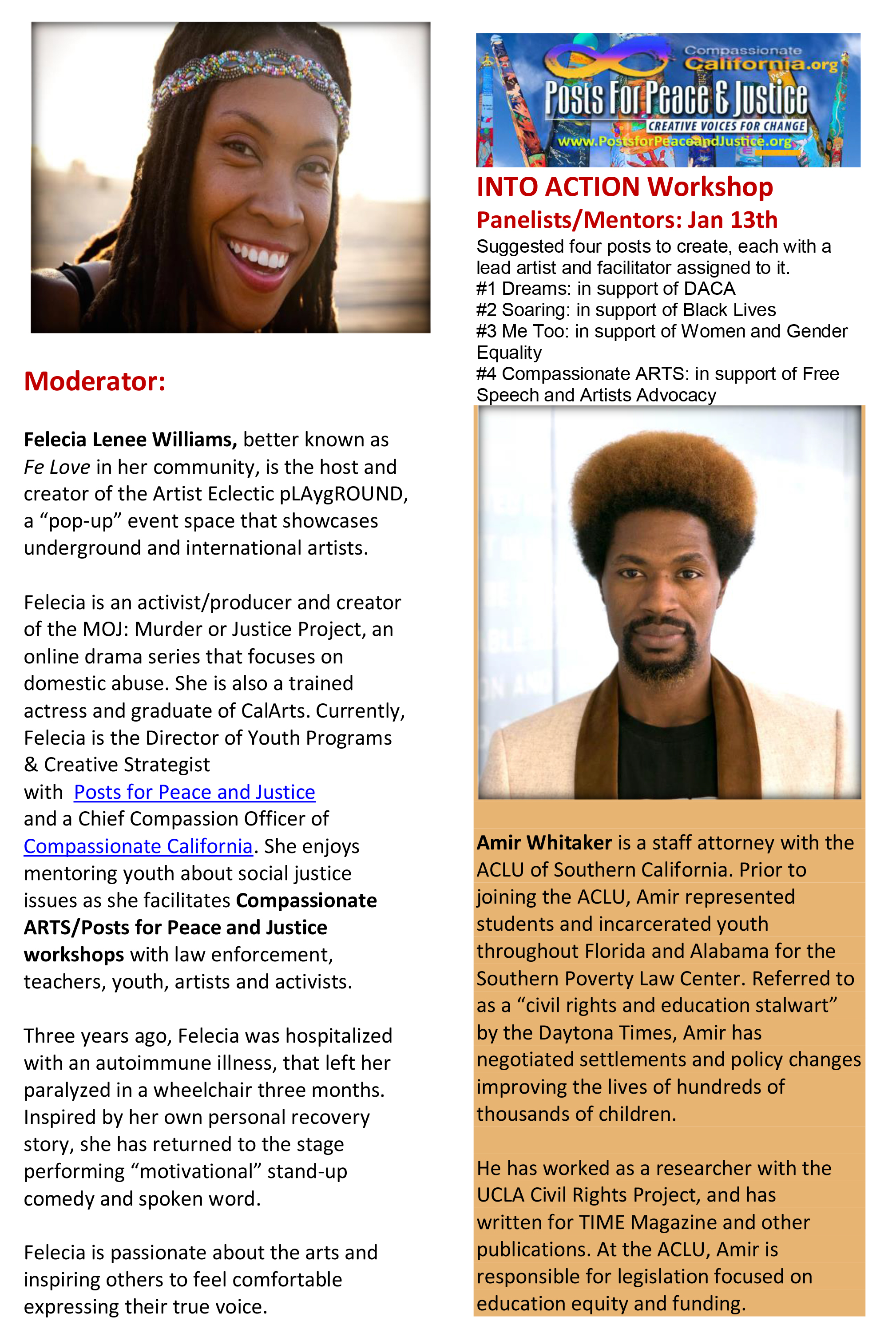 ". . . Illuminate our resilience and
take back our hope." – INTO ACTION 
We are excited to be producing a Compassionate ARTS/Posts for Peace and Justice Workshop with the ACLU and Community Leaders (see below) at INTO ACTION, in China Town, Los Angeles on Jan 13th, with fantastic panelists/mentors and leaders/artists from Compassionate California and Posts for Peace & Justice/ Compassionate ARTS!
We have four posts to create, each posts will have a lead artist and facilitator assigned to it. 
Posts will continue to be painted and improved with websites, fact checking, ideas and voices are completed. CREATIVE VOLUNTEERS WELCOME!
#1 Dreams: in support of DACA
#2 Soaring: in support of Black Lives
#3 Me Too: in support of Women and Gender Equality ( title still pending…) 
#4 Compassionate ARTS: in support of Free Speech and Artists Advocacy
Here is a description of the workshop and location–
Saturday, Jan 13th INTO ACTION Workshop with Artists and Panelists: 12:30pm-2:30pm we will continue painting Posts until 7pm in China Town, 1726 N Spring St, Los Angeles, CA and then artists will continue with facts, websites, art and information until the Posts are completed. Then we will exhibit Posts online and in public where Knowing Your Rights can help the youth and families in diverse communities in need.
INTO ACTION is a celebration of community power + cultural resistance taking place January 13-21 in Downtown Los Angeles. This gathering is dedicated to engaging artists and activists to shine a light on injustices, galvanize communities, and turn ideas into action. INTO ACTION combines world-class art — creative installations, powerful panels, music performances — and citizens, in a nine-day festival uniting art, activism, and community. INTO ACTION is a gathering for those eager to shape the world in which we live. This is where creativity and organizing come together to create lasting change. INTO ACTION is free and open to the public. This January, we illuminate our resilience, and we take back our hope.
MORE ON PANELISTS AND ARTISTS INVOLVED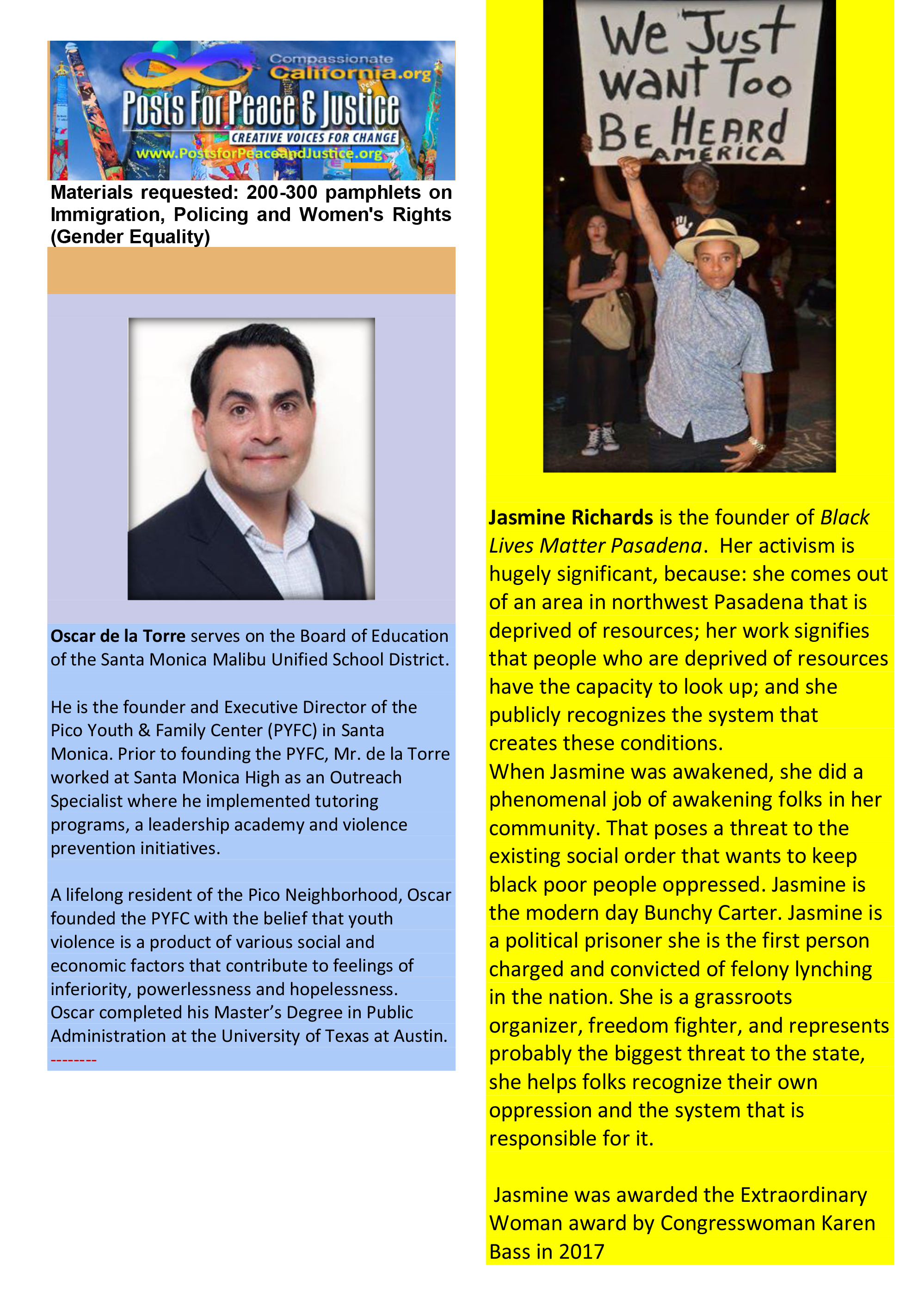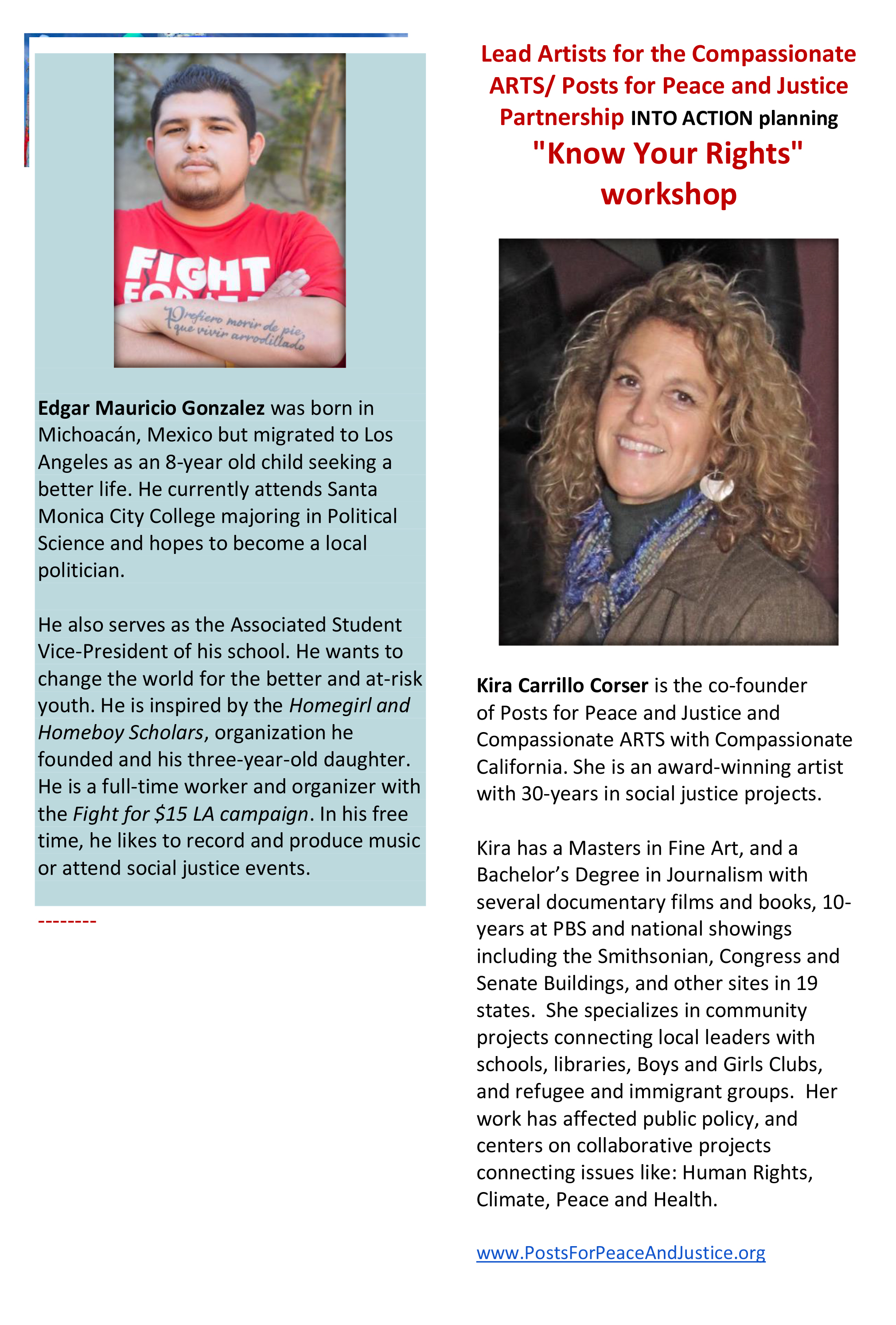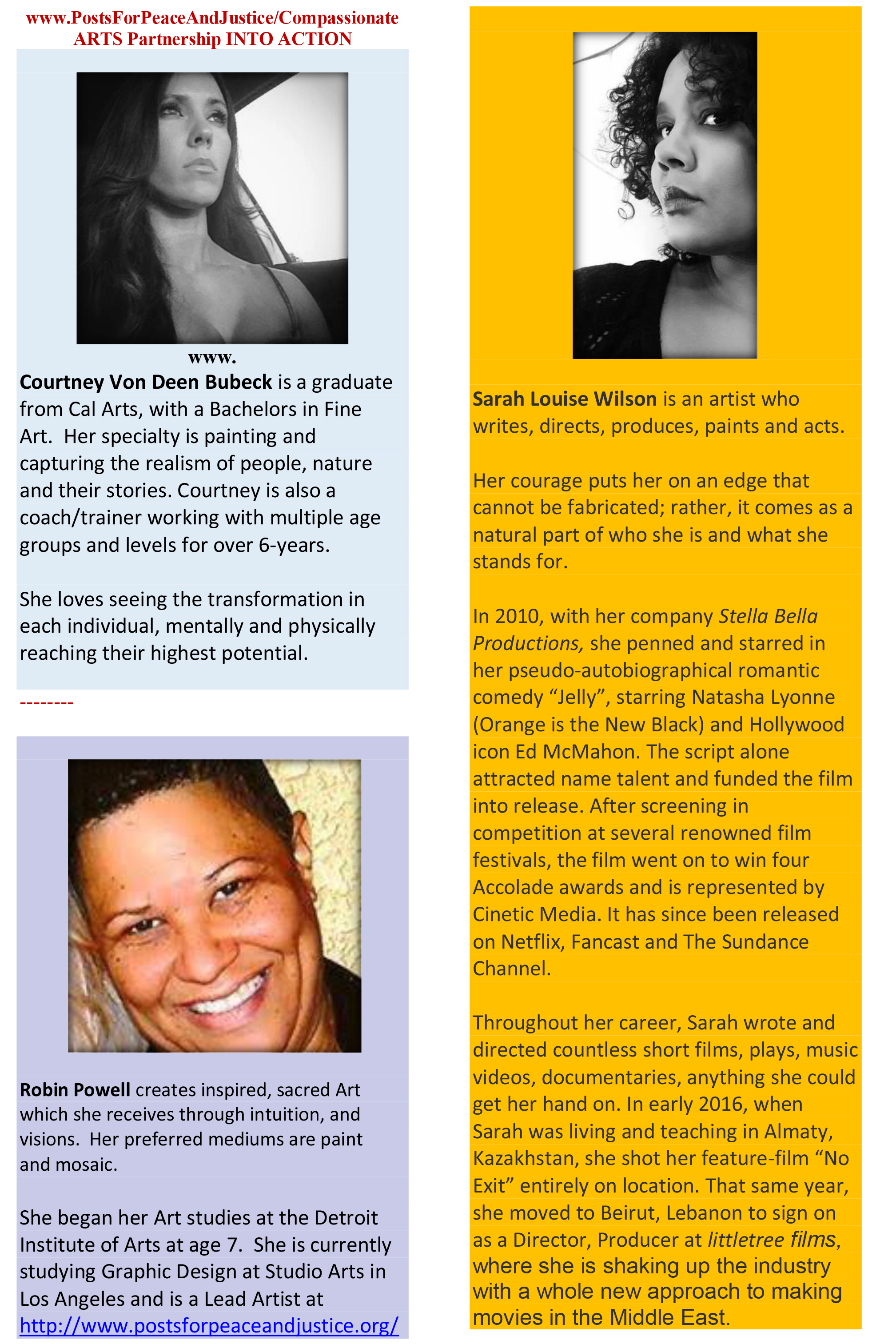 Aldonia Bailey and Heather Hilliard-Bonds are artists from the Los Angeles area, who have been Lead Artists on other Posts.  They are planning on being involved in this workshop's Posts too!