We gave a Presentation, Powerpoint and Collaborative POSTS FOR PEACE AND JUSTICE workshop for 4 days at the U.S. HUMAN RIGHTS NETWORK Conference, Dec 7-11, Emory University Conference Center. 
Posts for Peace and Justice Leadership at the conference included: Kira Carrillo Corser, Lisa Parsons, Felecia (Fe Love) Lenee Williams, Diane Doughterly, Margaret Warfield.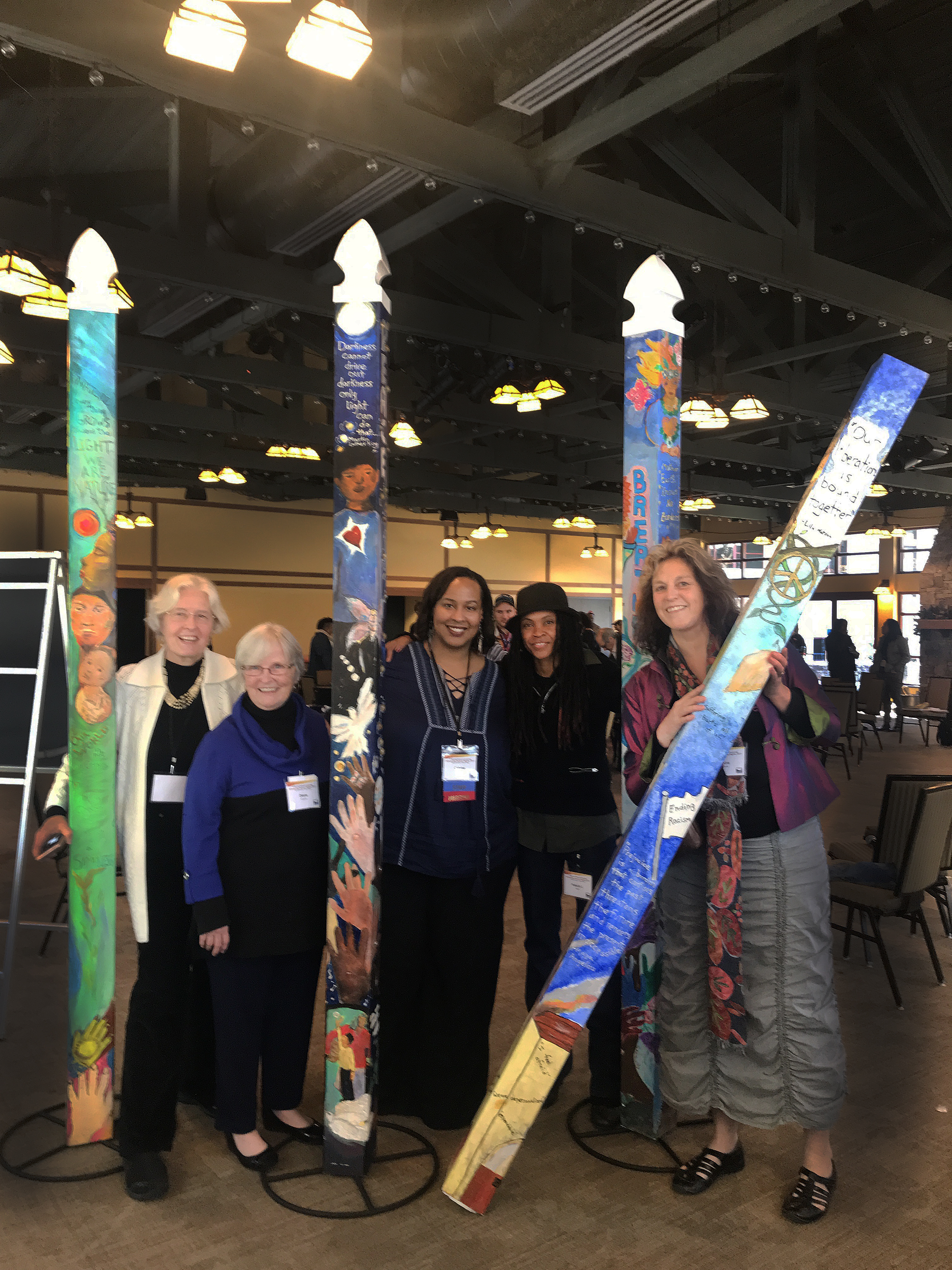 Special Thanks to Colette Pichon Battle,USHRN DIRECTOR FOR HER VISION OF ART CONNECTING CLIMATE CHANGE 
AND HUMAN RIGHTS – AND FOR REFLECTION AND HEALING THROUGH THE ARTS AT THE CONFERENCE. About USHRN: The US Human Rights Network is a national network of organizations and individuals working to strengthen a human rights movement and culture within the United States led by the people most directly impacted by human rights violations. We work to secure dignity and justice for all. To learn more about the Network and its programs as well as conference updates,  www.ushrnetwork.org.