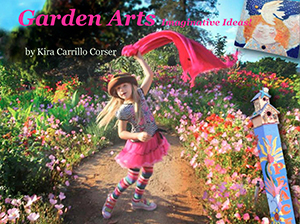 The creation of the Posts for Peace and Justice Project occurred when Kira Carrillo Corser met Lisa Parson at Marcia Weider's Wealthy Visionaries conference in Los Angeles in July 2014. While viewing pictures of Kira's garden posts in "Garden Arts Imaginative Ideas", they came up with the concept of the Posts for Peace and Justice Project.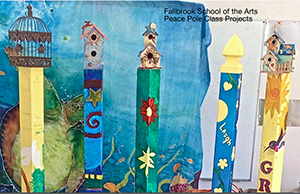 The overall design of the posts includes symbols of the post participants (such as hands) at the bottom; story imagery about the problem at eye level; and inspiration at the top.
The pilot of The Posts for Peace and Justice Project started with two posts 8-foot commissioned by Lisa Parsons and One Billion Rising for Justice Atlanta: one for the Carter Center and one for the King Center.
The Posts were exhibited at the Carter Center, King Center, and the National Center for Civil and Human Rights. They were greeted with amazing outcomes and sparked an interest level which generated 21 painted posts, with an additional 7 in process, and over 400 participants involved in the conceptual and artistic process.
Future blog posts will describe each post in detail, including the concept of the post, participants, organizations, and location(s) created and exhibited, along with photos and video when appropriate.
---
---